We Manifest your
Aspirations
about us
We are an entertainment company based in New Jersey mainly focused on Indian weddings and other events. We are a high-quality DJ and emceeing service along with associated services such as stage lighting, dry ice, cold sparkles, etc. to make your event spectacular. Delighting our customers is our number one priority. Along with DJ services for the events, we also provide Hindi/Urdu song writing services for the independent artists such as Neel Nadkarni and for the independent films.
more about us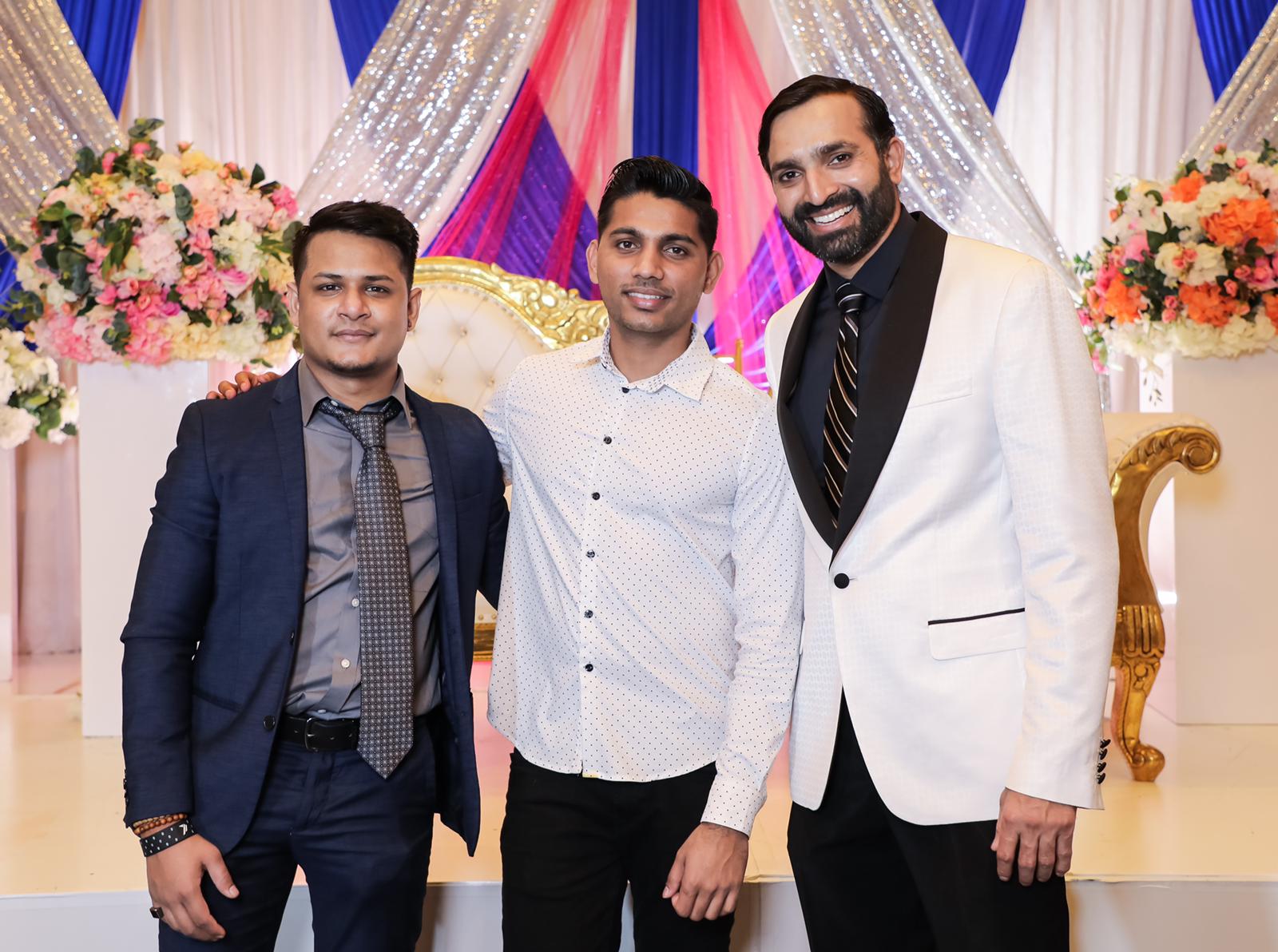 inspiration
Exclusive Design by Best Florists
The floristry business has a significant market in the corporate and social event world, as flowers play a large part in the decor of special events and meetings
visit gallery
Testimonials
They were on time . Set up and well prepared. Proactive in their suggestions. Entertaining and Well worth the money
We had a great day on the Baby Shower – all the music was brilliant throughout the event and kept the Game/Dance floor filled all the time, which is what we were looking for. Lots of our friends commented on how great it was as well! Overall great experience, he was fantastic – really friendly and professional.
I would highly recommend Navya Entertainment with Trushar and Rohan . My husband had engaged them for my surprise birthday party and they were absolutely brilliant. They were punctual and played great party music both old and contemporary. They engaged both adults and youngsters alike and the games conducted were so much fun and inclusive of everyone. We had the best party ever! I would engage them again in a heart beat!
Subhashree Ramesh
19/01/2023
Navya Entertainment were the DJ for MIF's annual Diwali bash and they did a fabulous job . The crowd was engaged at all times and dance floor was full. Surely gonna call them again
We hired Trushar and Parth for our 25th Anniversary party. They made sure to get our choices beforehand and the details of the program. They did an awesome job with the music for the dance. They even hosted a couple of entertaining games for the guests which was a surprise for us well. Really impressed with their work and would highly recommend them to our friends.
Trushar and his team are very responsive to inquiries and are very punctual. They always arrive an hour before the event to setup and are very open to suggestions by hosts. Thank you for your services at the IAGS annual event.
Trushar is a gem of a person! He gave us enough time on zoom meetings to discuss the planning of our event and provided valuable suggestions to make the event flawless and fun! His MC skills are outstanding, there was never a dull moment in between all the sessions of the event. He kept the crowd engaged especially with the Identify the Tune game..which was a grand success! DJ Parth was also amazing with great songs selection for the games and errorless playing of songs for performances. The amount of interest our entire group of guests took in the last game Identify the tune was next level and all thanks to Trushar and the DJ. In all, if you want personalized attention to details and a successful event which your guests will remember for ages, give them a shot!
Trushar Thanks to Wonderful Jod for Nice Pictures, my event.
This was our first time hosting an event. We were nervous regarding entertaining our guests as we had two different sides of families and friends all coming together; around 150 people. Tushar, Ajay and Parth were phenomenal. The team made sure that everyone at the party were engaged and were having fun. All the games they recommended and music was entertaining. Our families and friends enjoyed a lot. Additionally, he recommended amazing team of decorators who made our event beautiful. All in all, our baby shower was a memorable event. I would highly recommend Navya Entertainment.
Trushar and team were awesome. They were well organized, engaged the audience and had a range of music that allowed everyone to get involved. Trushar also related a few back stories that added to the music choices. the games played were very good and everyone was in splits of laughter throughout the evening. Overall great experience and highly recommended.
Chetan Bhargiri
27/11/2022